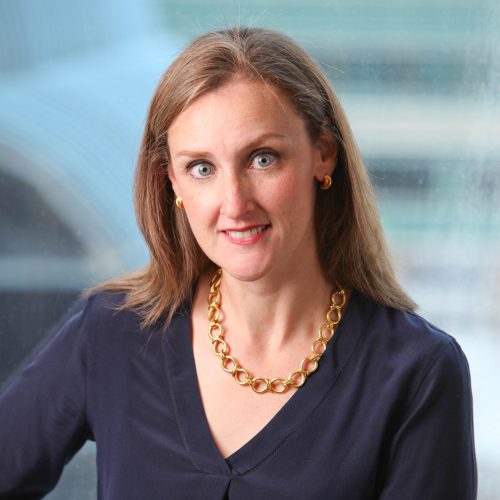 Kathleen Steele
Managing Director – Investments
Equity Group Investments
Kathleen oversees the asset allocation strategy for the Zell family investment portfolio. She is responsible for investments in externally managed funds and marketable securities portfolios and works with Zell family members on their respective asset portfolios. In addition, Kathleen serves on the board of EagleRidge Energy, LLC, an oil and gas development and production company. She is also the portfolio manager for the Zell Credit Opportunities Fund (ZCOF), a fund focused on recapitalizing over-leveraged companies. In that role, she oversees all aspects of the fund's investment, monetization, and reporting activities.
Prior to joining EGI in 2000, Kathleen served as a financial analyst at Merrill Lynch, focusing on the automotive and heavy industrial sectors.
Kathleen graduated Phi Beta Kappa from Dartmouth College with an AB in economics and mathematics, magna cum laude. She serves on the leadership council of A Better Chicago, a venture philanthropy fund focused on improving educational opportunities for low-income students in Chicago.