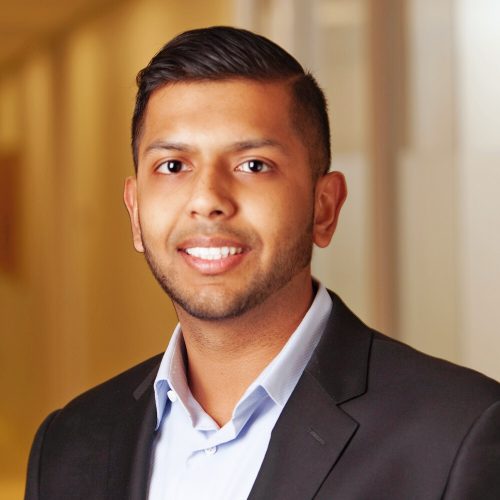 Rahul Sen
Managing Director – Investments
Equity Group Investments
Rahul sources and evaluates new investment opportunities, negotiates and structures transactions, and works to maximize the value of existing investments. He currently serves on the boards of Ardent Health Services, a provider of hospital and health care services; RailUSA, a short-line and regional railroad platform owner/operator; and Ventana Exploration and Production LLC, an oil and gas acquisition and development company. Previously, he served on the boards of Cross Border Xpress, a binational airport terminal that connects San Diego directly to the Tijuana airport, and Veridiam, Inc., a specialty alloy manufacturer serving the nuclear power, medical, aerospace and industrial markets. Rahul also oversees EGI's investment in Elessent Clean Technologies, a global leader in process technologies to drive sustainability and carbon neutrality across industrial end markets.
Prior to joining EGI in 2015, Rahul worked as a private equity associate at BTC Partners, a search fund focused on the lower middle market, and as a senior consultant in the strategy and analytics practice at IBM. Previously, he worked at Home Trust Company, where he helped with the strategy for the launch of a new direct-to-consumer retail banking deposits business known as Oaken Financial, and at OneClass, a venture-backed startup, and he provided strategic consulting to technology startups through Google's Communitech hub.
Rahul graduated with an Honors BBA from Wilfrid Laurier University.