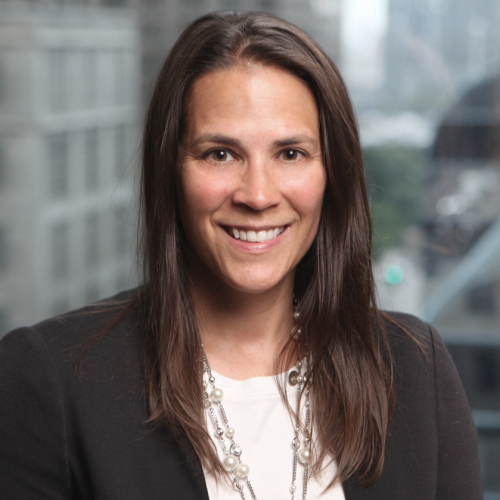 Jennifer Flandina
Managing Director - Strategic Partnerships
Equity Group Investments
Jenny is responsible for EGI's strategic partnerships, working closely with the investment team to leverage the power of the Zell network, source new investment opportunities, and manage investor relationships.
Prior to joining the Zell organization in 2018, Jenny oversaw Deutsche Bank's Midwest capital introductions efforts. With 20 years of experience in the industry, Jenny has held marketing and investor relations positions at S Squared, Ospraie Management, BlackRock, and GAM USA. She began her career as a management consultant at Accenture (then Andersen Consulting) in the capital markets group, where she worked on projects at Merrill Lynch, Goldman Sachs, and J.P. Morgan Alternative Asset Management.
She graduated cum laude from Duke University, where she received a BA in public policy studies.