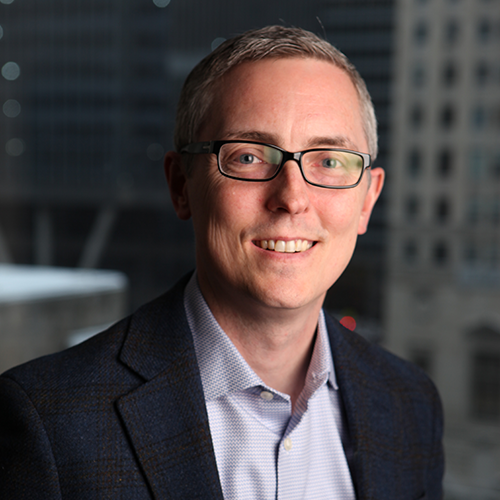 Michael Leahy
Managing Director – Investments
Equity Group Investments
Mike applies 20 years of operational experience across industries to manage existing assets and assess potential new investments. He serves on the board of Able Freight Services, a provider of airfreight forwarding services focused on time-sensitive perishable goods; Ventana Exploration and Production LLC, an oil and gas acquisition and development company; and Cross Border Xpress, a bi-national airport terminal that connects San Diego directly to the Tijuana Airport.
Mike also supports EGI's investments in WESCO International, Inc. (NYSE: WCC), a leading provider of electrical, industrial, and communications maintenance, repair and operating (MRO) and original equipment manufacturer (OEM) products and supply chain management and logistics services and Equity Distribution Acquisition Corp (NYSE: EQD), a special purpose acquisition company (SPAC) targeting opportunities to apply technological advancement within the industrial industry. Previously, he led our investment in Covanta Holding Corporation (NYSE: CVA), an international owner/operator of energy-from-waste and power generation facilities.
Mike specializes in organic and M&A growth, integrations, turnarounds, restructurings and asset optimization. Prior to joining EGI in 2019, Mike served as Senior Director of Mergers and Acquisitions for Oracle Corporation, a multinational computer technology company, where he led due diligence and business integration for acquisitions across Oracle's global portfolio. Previously, he was the Head of Global Marketing at BigMachines, which was acquired by Oracle. Earlier in his career, Mike served in a number of business development roles, including: Head of Product and Marketing for Envoy Global, Business Unit Chief Revenue Officer for Entertainment Cruises, Business Development Director for ServiceMaster, and Business Unit Director for Budget Rent a Car. Mike holds a BA from the University of Notre Dame and completed the University of Michigan's Ross School of Business Emerge Global Program.