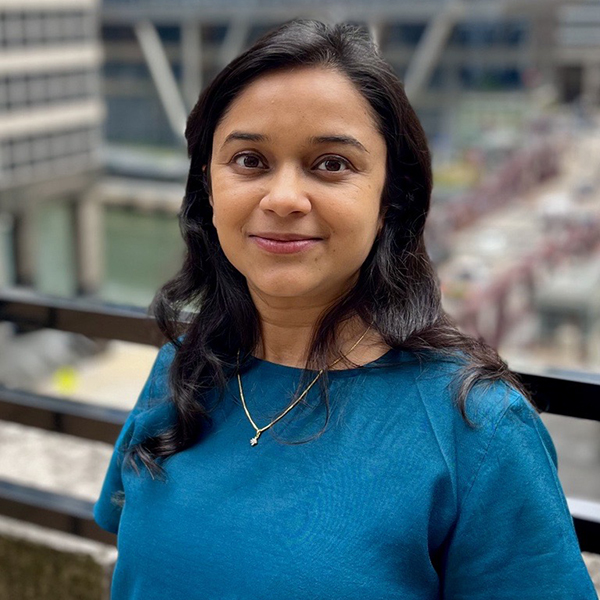 Rashmi Vadnagare
Vice President – Investments
Equity Group Investments
As vice president, Rashmi applies her 14 years of experience in strategy, operations, and technology to manage existing assets and assess potential new investments. She supports EGI's investment in Paper Transport, a for-hire trucking company focused on dedicated truckload, intermodal, and brokerage services.
Prior to joining EGI in 2023, she was in the Global Supply Chain group at Wayfair, where she led a cross-functional team and focused on heightened speed, operational efficiencies, and customer satisfaction. Before working at Wayfair, Rashmi served as an associate partner at McKinsey & Company, where she architected and executed business transformation programs for clients spanning transportation and logistics, mining, aerospace, and manufacturing. She started her career as an engineer at Schlumberger, where she focused on product reliability.
Rashmi holds an MBA in operations from the University of Pennsylvania Wharton School, complemented by a BE from Pune University.