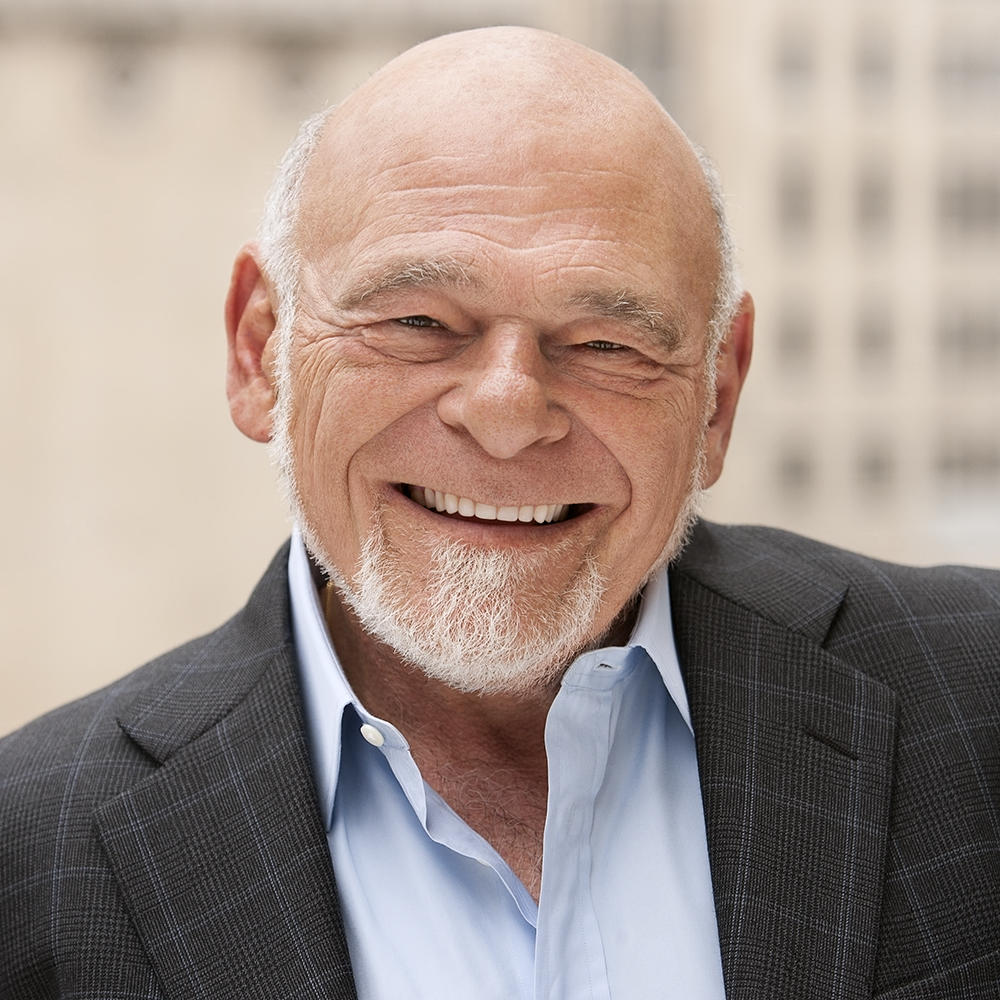 Sam Zell
Founder
Equity Group Investments

"If everyone is going left, look right."
A self-made billionaire and the son of Holocaust survivors, Sam Zell was well known as a straight talker and brilliant strategist who had a knack for seizing opportunities that others rejected.
Known as the forefather of the modern real estate investment trust, or REIT, Sam was a global, industry-agnostic entrepreneur and investor. His long record of turning around troubled companies and assets, leading industry consolidations, and bringing companies to the public markets left an indelible mark on the business world.
Sam was chairman of Equity Group Investments, the private investment firm he founded more than 50 years ago, currently with investments in logistics, health care, manufacturing, agribusiness, energy, and real estate. He also chaired three companies listed on the New York Stock Exchange: Equity Residential (EQR), an apartment REIT; Equity LifeStyle Properties (ELS), a manufactured home community and resort REIT; and Equity Commonwealth (EQC), an office REIT.
As founder and chairman of Equity Office Properties Trust, Sam built the firm into the largest office REIT until its 2007 sale for $39 billion in the largest leveraged buyout before that time. He also introduced the first Brazilian and Mexican real estate companies, respectively, to the New York Stock Exchange through Equity International, a private investment firm he founded to focus on real estate businesses in emerging markets.
With a strong legacy of philanthropy, Sam focused many of his charitable endeavors on entrepreneurial education. Through the Zell Family Foundation, he led the sponsorship of several leading entrepreneurship programs, including the Zell Lurie Institute for Entrepreneurial Studies at the University of Michigan Ross School of Business, the Zell Fellows Program at Northwestern University's Kellogg School of Management, and the Zell Entrepreneurship Program at Reichman University in Israel. Understanding the value of networking in building sustainable businesses, he developed the Zell Global Entrepreneurship Network (ZGEN) to unite students and alums of these university programs, providing connections, opportunities, mentorship, and support. His deep roots in the real estate industry led him to sponsor the Samuel Zell and Robert Lurie Real Estate Center at the University of Pennsylvania's Wharton School. He held both a JD and a BA from the University of Michigan.
In 2017, Sam was recognized by Forbes as one of the 100 Greatest Living Business Minds. That same year, he debuted his book, Am I Being Too Subtle? Straight Talk From a Business Rebel (Penguin Random House), in which he shared fundamentals and philosophies that made him a self-made billionaire.
Sam passed away in May 2023 at the age of 81.